Over 30 Summer Camp Lunchbox Ideas
You can change the location at any time. Wayne Daigrepont directs 'Nunsensations' featuring, from left, Anna Toujas Rosenberg, Katie Coplen, Claire Conti, Brittney James and Melinda Falgoust, at JPAS Teatro Wego! Ameriville, Southern Rep Theatre, 333 Canal St. A socially conscious, multimedia fusion of spoken-word poetry, hip-hop, jazz, over 30 Summer Camp Lunchbox Ideas and politics performed by the Bronx, N.
Directed by Chay Yew, co-presented by Southern Rep, Junebug Productions, Ashe Cultural Arts Center and Tulane University. Performances Fri-Sat at 8, Sun at 3, plays Thurs-March 6 at 8 and March 7 at 3. Wed and March 5 at 10 am. 13, Le Petit Theatre du Vieux Carre, 616 St. Tony Award-winning, tune-smith Jason Robert Brown's high-energy musical comedy for all ages about discovering that "cool" is where you find it, and sometimes where you least expect it. A burlesque show about women on a mission to show that sexiness doesn't have an expiration date.
Cranial Technologies – Phoenix, AZ
10,000 to the sisters' school if they will perform in a club in Las Vegas. Claire Conti, Brittney James, Katie Coplen, Melinda Falgoust and Anna Toujas Rosenberg. Performances Fri-Sat at 7:30 and Sun at 2, through March 7. Ricky Graham's '2010 Renew Revue Le Chat Noir, 715 St. It's an original cabaret show with new songs and sketches, starring Ricky Graham, Yvette Hargis, Amanda Zirkenbach, Matthew Mickal and musical director Jefferson Turner.
Performances Fri-Sat at 8 and Sun at 6, through March 24. Four college students explore relationships, intimacy, psychology and how far they are willing to go in the name of love and art. John Bowman, Ben Piemont, Jennie Stumpf and Caroline Zinser. Final performances tonight at 8, Sat at 2, 8 and Sun at 2. Steal Away Anthony Bean Community Theater, 1333 S. The ladies of the Negro Women's Organization for Youth Education find inventive ways of sending girls to college.
Gail Glapion, Linda Merritt, Nadine Cutno, Venita Matthews, Jade Radford and Morgan Lawrence. Final performances tonight-Sat at 8 and Sun at 3. Luke's Brisket and Broadway Dinner Theater, 1540 Lindburg Drive, Slidell, 985. Miscommunications and door-slamming abound in a comedy directed by Christine Barnhill-Tramel, and starring Eric Generes, Katie Lynn Cotaya, Grace Marshall, Fred Martinez, Patrick Rouse, Andrew Monteleone and Karin Elmore. Performances Fri-Sat at 8:15, through March 6.
Doors open at 6:30, and reservations are required. The Twilight of the Golds Actor's Theatre of New Orleans, 4539 N. I-10 Service Road, Suite 200, Metairie, 456. All is well when Suzanne Gold and her close family discover that she is pregnant, until a prenatal test reveals that the baby most likely will be homosexual. Performances Thurs-Sat at 7:30 and Sun at 2:30, through March 6.
Contemporary Arts Center 900 Camp St. Aida Ruilova: The Singles 1999-Now, " videos, through May 2. Louisiana State Museum Arsenal Gallery at the Cabildo 701 Chartres St. Visions of Excellence, " 53 images by international photojournalists, through Wed.
Newcomb Art Gallery Woldenberg Art Center, Tulane University, 865. Part one of "Polaridad Complementaria: Recent Works From Cuba, " group exhibit, through March 14. New Orleans African American Museum of Art, Culture and History 1418 Gov. The American Dream, " the 12th annual Martin Luther King Jr.
11. Develop Presentation and Leadership Skills
Commemorative Art Exhibit, through March 28. New Orleans Museum of Art 1 Collins Diboll Circle, City Park, 658. Ogden Museum of Southern Art 925 Camp St. Ogden After Hours concerts take place Thurs, 6-8. The Trinity Collection and Shades of Yellow Gallery 421, 421 N. Paintings by Sheri Simpson and Kathy Daigle, through Sat.
Collection Privee: 1940-1960 Vincent Man Gallery, 305 Royal St. Early works by Francoise Gilot, through May 30. Folie a Deux A Gallery for Fine Photography, 241 Chartres St. Film and still photos by art team Louviere and Vanessa, through Sun.
Marcia Holmes Bryant Galleries, 316 Royal St. Soliloquy Taylor Bercier Fine art, 233 Chartres St. Paintings by Carlos Esteves, through March 7. New paintings by Margaret Ross Tolbert, through Sat.
Kelly Servick
Fragment of Journeys Heriard-Cimino Gallery, 440 Julia Street, 525. New Paintings by Jose Bedia, through Wed. Sculpture by Thor Carlson, through Thurs. Photographs by Scott Schexnaydre, copper chandelier by Geriod Baronne, and sculpture by Denise Black, through Sat. Pushing With Our Heads Up Canary Gallery, 329 Julia St.
Group show of photography and custom skateboard decks, through Wed. Smalls for the Walls Jean Bragg Gallery, 600 Julia St. Group show of miniatures, through Sat. Water's Edge Gallery Bienvenu, 518 Julia St.
The American Dream New Orleans Photo Alliance, 1111 St. Group show juried by Deborah Willis, through March 21. Coterie Louisiane Sibley Gallery, 3427 Magazine St. Group exhibit of works by Anthony Carriere, Jimmy Mac, Rebecca Rebouche and others, through Sat. Home Octavia Art Gallery, 4532 Magazine St.
Paintings by James Henderson, through Wed. Hunter Roth in 3-D Coup d'oeil Art Consortium, 2033 Magazine St. Interactive painted wooden sculptures and acrylic paintings, through Sat. The Human Figure Invitational Academy Gallery, 5256 Magazine St. Group exhibit of painting and sculpture, through today. The Proclamation Artists of Rex Garden District Gallery, 1332 Washington Ave. Carnival art by Ed Dyer, Patti Adams, Jean Cassels, Auseklis Ozols, Tony Green and Grace Newburger, through Sun.
Hidden demographics of youth sports – ESPN The Magazine
Bruce Davenport and Friends: The Good Stuff Homespace gallery, 1128 St. Works by Davenport, Rashida Ferdinand, Juan Pardo and others, through Sun. Works by Jason Chaffin , through March 6. I Wish I Was Dead Biennial: Works by Unsettled and Unsettling Natures Barrister's Gallery, 2331 St. Group exhibit curated by Martina Batan, through Sat. A Foray into the Fictions of Fractured Facades Jupiterartprojects, 1901 Royal St. Works by James Taylor Bonds, through March 15.
Other articles in this series
The Memory of Dolls Stella Jones Gallery, 201 St. Soft sculpture dolls by Chris Malone and photographs of dolls by Lynn Marshall Linnemeier, through Sat. Diboll Art Gallery, Monroe Library, Loyola University, 861. New photographs by Erika Goldring, through April 6. Thoughts Series The Big Top gallery, 1638 Clio St. Fridays in the French Market Dutch Alley Performance Pavilion, between Decatur Street and the River. Ayiti Cheri, " a Haitian Benefit Concert Roussel Performance Hall, Loyola University.
The concert features Loyola Director of Orchestras Jean Montes and his string quartet, plus Haitian performers, an art show and food, 7 tonight. Donations requested for Loyola's Haitian Relief Fund. Music at the Museum Stage Door Canteen, National World War II Museum, 945 Magazine St. Troy Anderson's "Salute to Satchmo, " also featuring the Victory Six Band, 8 tonight-Sat. The Victory Belles, an Andrews Sisters-style girl group, performs music of the era, 1 Wed. Hard Rock Concerts Hard Rock Hotel and Casino, 777 Beach Blvd.
Beau Rivage Concerts Beau Rivage Resort and Casino, 875 Beach Blvd. Grand Funk Railroad performs, 8 tonight. New Orleans Jazz Historical Park Concerts Visitors Center, 916 N. Kids program with the Treme Brass Band, 11 a. Bruce Barnes and Matt Hampsey lead a program of freedom songs, "Songs of the Underground Railroad, " 2-3:30 Sat. A presentation on the Underground Railroad in south Louisiana given by Kathe Hambrick Jackson, executive director of the River Road African American Museum, precedes this program, at 1.
Louisiana Music Factory Concert Series 210 Decatur St. Marcel Koster, 3, Mohican Scouts, 4 Sat. Festival Brasileiro Concert Recital Hall, UNO Performing Arts Center, University of New Orleans, Lakefront Campus. The culminating event of the weeklong festival is a gala performance featuring Casa Samba, Grupo Maculele and Irvin Mayfield, 7 Sat.
kashmiri pulao recipe, how to make kashmiri pulao | pulao recipe
Big Easy Blues Festival UNO Lakefront Arena. The third annual event takes place, 7 Sat. Scheduled performers are Mel Waiters, Sir Charles Jones, Clarence Carter, Latimore, Ms. Jody, Lenny Williams and Floyd Taylor. 55 at the box office, 280. New Orleans Jazz Club Mo's Chalet, 3201 Houma Blvd. Open jam session with traditional jazz music and dancing, 2-6 Sun.
Black History Concert Lawless Chapel, Dillard University, 2601 Gentilly Blvd. The New Orleans Black Chorale presents its annual concert, "I Wouldn't Take Nothin' for My Journey, " 5 Sun. They will perform African-American spirituals and works by Steven Lee, Billy Strayhorn and others. Loyola's Sacred Music and Sacred Words Series Ignatius Chapel in Bobet Hall, Loyola University. Loyola students and alumni, 7 Wed.
Free, followed by a coffee reception. Thursdays at Twilight Garden Concerts Pavilion of the Two Sisters, New Orleans City Park Botanical Gardens. Ogden After Hours Concerts Ogden Museum of Southern Art, 925 Camp St. Performance and interview with Jon Dee Graham, 6-8 Thurs. Loyola Montage "Jazz Underground" Satchmo's, the basement of the Danna Center, Loyola University.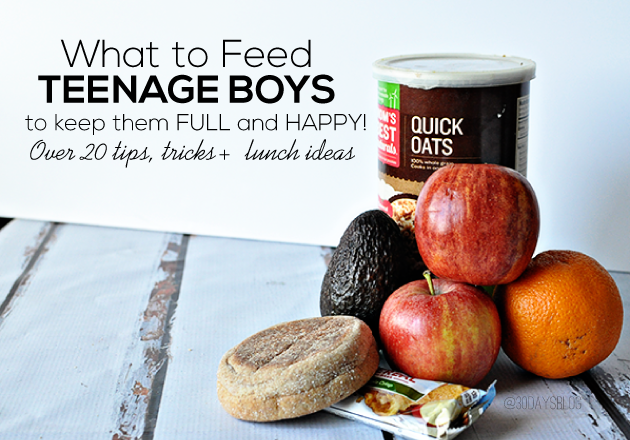 Baritone Madness" featuring Roger Lewis and Tony Dagradi, 7:30 Thurs. Louisiana Philharmonic Orchestra Columbia Theater for the Performing Arts, 220 E. Hammond, and the Northshore Harbor Center, Slidell. The LPO performs Hindemith's "Mathis der Maler Symphony, " Mendelssohn's "Violin Concerto, and Mussorgsky's "Pictures at an Exhibition.
Carlos Miguel Prieto leads the orchestra, featuring concertmaster, violinist Joseph Meyer, 7:30 tonight in Hammond and 2 Sun. New Orleans Civic Symphony Performing Arts Center, University of New Orleans, Lakefront campus. This concert will be in conjunction with the UNO Chorus and celebrates the UNO Brazilian Festival, featuring works by Carlos Gomez, Harry Crowl, Hector Villa-Lobos and Aaron Copland, 7:30 tonight. Patrick's Church Concerts 724 Camp St.
"Why should they put you in the zoo?
Patrick's presents organist Marijim Thoene, 3 Sun. She will perform selections by Bach, Hovaness, Franck, Langlasi and Alain. Vox Feminae and the instrumentalists of the early music group present a concert of the works of Hildegard of Bingen, the mystic, poet and composer of the 12th century, responsible for the largest body of musical writing of any woman of the medieval period, 3 Sun. Trinity Artists Series Trinity Episcopal Church, 1329 Jackson Ave. Trinity presents a psychoanalytic and musical perspective on Mozart in 1778, "Melodies of the Mind, " a lecture-recital co-sponsored by the New Orleans-Birmingham Psychoanalytic Center, featuring a performance of Mozarts' "Sonata in A minor, " performed by Louis Nagel of the University of Michigan, 5 Sun. Music at Midday Rogers Memorial Chapel, Tulane University. Organist Marijim Thoene performs, noon Wed.
Antidepressants and Children
The Inn on Bourbon, 541 Bourbon St. The New Orleans Opera Association sponsors the free concert series, featuring local singers in casual surroundings performing opera selections, Broadway tunes and more, 7-8:30 Wed. Alvin Ailey American Dance Theater Mahalia Jackson Theater of the Performing Arts. The New Orleans Ballet Association presents the highly acclaimed dance company in a performance of classic and recent works, 8 tonight-Sat. Crescent City Sound Chorus Music Room, Delgado Community College, 615 City Park Ave.
Auditions for new members are held Monday evenings, at 7. The chorus is a chapter of the Sweet Adelines International. New Orleans Center for Creative Arts 2800 Chartres St. Summer Lyric Theatre Auditions Dixon Hall, Tulane University. Mame, " "A Funny Thing Happened on the Way to the Forum" and "The Music Man" for performers age 15 and older. Group dance auditions begin, 9:30 a. 12:30 in the Dixon Annex Recital Hall.
Dancers and singers should bring a current head shot or photograph and a resume. Singers should bring sheet music for a 32-bar audition piece. Andrea's Capri Blu Lounge 3100 19th St. Apple Barrel Bar 609 Frenchmen St. Washboard Chaz Blues Trio, 10:30 Thurs.
The Bad Monkey 321 Laroussini St. Sasha Masakowski, 7, Fredy Omar con su Banda, 10:30, Jeff Snake Greenberg, 1:30 a. Low Stress Quintet, 6, Jamey St. Dave Jordan Nude in the Round, 10 Thurs. Sonny Hammond, 8, FMF, 9 Sat.
Barnacles 20824 Chef Menteur Highway, 662. The Bengal II 4612 Quincy St. Bayou International Night with DJ T-Roy, 10 Thurs. Boomtown Casino 4132 Peters Road, Harvey.
Respondents
Sunday Brunch with The Courtyard Kings, 11 a. T-Bone, 7, Static Parade, 11 Sat. Chickie Wah Wah 2828 Canal St. Clever Wine Bar 3700 Orleans Ave. Pig Pen and the Porkchops, 9 Sat.