How to Become a Kindergarten Teacher
Look up fireball in Wiktionary, the free dictionary. 17 Remington Fireball, how to Become a Kindergarten Teacher on the . 300 Whisper, sometimes known as the .
This disambiguation page lists articles associated with the title Fireball. If an internal link led you here, you may wish to change the link to point directly to the intended article. This page was last edited on 12 February 2018, at 10:56. Review of:Why You Do The Things You Do Clinton, Dr.
Kindergarten Worksheets and Kindergarten Games: Free kindergarten math worksheets and kindergarten math games
Why You Do the Things You Do: The Secret of Healthy Relationships. Summary Relationships are in our everyday life all around us, but the most intimate relationships we have include God, our parents, our children and our spouse. Please forward this error screen to 67. Hoppy toads, peaceful gardens, poetry celebrating our beautiful Earth, and more! Match Young Readers with Books They Will Love! Toddling Toward Reading The early literacy skills our preschoolers need to become successful readers.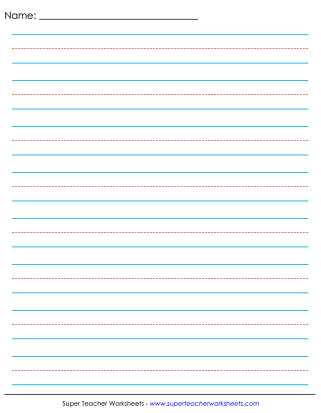 Alyssa Eddings, Executive Director
Print Awareness: Guidelines for Instruction Teaching our youngest children that written language carries meaning. Looking at Writing: PreK Samples of writing from real kids. What are preschool children able to do as writers? Every day they learn skills that will help them become readers. Infants, toddlers, and preschoolers become aware of books and print and learn about sounds and letters.
Encouraging Young Storytellers When adults respond to a toddler's efforts to communicate, they increase conversational skills, boost vocabulary, and propel the kids towards literacy. Our PBS series explores reading and writing development in young children. Sounds of Speech Figuring out words that rhyme, coming up with words that share a beginning sound, and saying silly words all help build a child's phonological awareness — the ability to notice, think about, and play with sounds in words. Print Awareness Print awareness is understanding that print is organized in a particular way — that print is read from left to right and top to bottom, words consist of letters, and spaces appear between words. Letters One strong predictor of success in reading is a child's familiarity with the letters of the alphabet — knowing a letter's name, shape and sound.
Oral Language and Vocabulary Kids who hear more words spoken at home learn more words and enter school with better vocabularies. This larger vocabulary pays off exponentially as a child progresses through school. Writing Even our youngest learners enjoy putting crayon to paper. What often starts as scribbling ends up being important clues to a child's understanding that print carries meaning. Give kids lots of opportunity to practice! Is My Child Ready for Kindergarten? Does My Preschooler Have Delayed Development?
Reading aloud is one of the most important things parents and teachers can do with children. Reading aloud builds many important foundational skills, introduces vocabulary, provides a model of fluent, expressive reading, and helps children recognize what reading for pleasure is all about. Target the Problem Pinpoint the problem a struggling reader is having and discover ways to help. Ready for Kindergarten What parents, teachers and child care providers need to know. Our Podcasts Watch or listen to our classroom video, author interviews and more. FAQs About Reading Real questions from parents and educators, answered by experts.
Waste of time considering how foreign languages are taught at present
Create your own booklists from our library of 5,000 books! Bio: I am the tuition-based preschool teacher at Ravenswood Elementary. I have been working since 2012! I was born and raised in Istanbul, Turkey, and I have been living in Chicago for more than 15 years. I believe that education should empower a child and help him or her make a positive contribution to our world.
Bio: I have been working at Ravenswood School since 2007. That experience led to several other positions including Pre-K teacher and kindergarten teacher. I'm privileged to have found my second home at Ravenswood! Bio: After growing up in Rogers Park, I began my education at Northeastern Illinois University where I earned a Bachelor's Degree in Early Childhood Education. Bicultural Education, which I also completed at Northeastern Illinois University. I decided to go back to school in the spring of 2017 to pursue a Master's Degree in School Leadership, which I hope to complete in 2-3 years.
Louis, I moved to Chicago to earn my Master's Degree in Early Childhood Education from Erikson Institute. Special Notes: I recently participated in the Playing With Numbers Math Professional Development Series at the Chicago Children's Museum. Currently, I am participating in a year long training with the Gust Foundation about inclusive education practices. I received my Bachelor's Degree in Early Childhood Education, Dance and Spanish at Ohio Wesleyan University. Upon graduating, I moved to Chicago and was lucky enough to find a job at Ravenswood.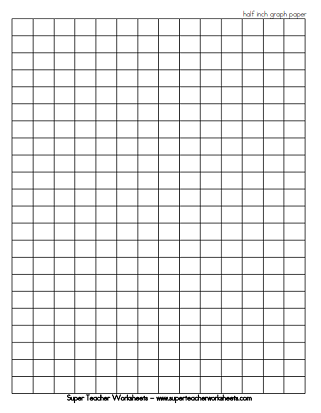 Bio: I'm excited to be starting another school year at Ravenswood! I was lucky enough to find my place at Ravenswood and discover my passion for early childhood education at the same time. I began teaching with my Bachelor's Degree in Elementary Education, and later completed my Master's in Early Childhood Education at Erikson Institute. I look forward to coming to work every day and feel fortunate to have found my second home at Ravenswood.
Bio: I taught after school community art classes in Baltimore, MD for three years working with newly arrived refugees before moving to Chicago in 2014. I came to Chicago to pursue comedy and I frequently perform improv, sketch comedy, and plays. I began working for BASA at Ravenswood in 2015 and I am so happy that experience led me to my current position as a SECA. I am currently pursuing a master's degree in teaching in early childhood education from National Louis University. Bio: After finishing undergrad, I went to work at Chicago Children's Museum. I spent almost ten years there designing programs and creating exhibits. In 2014 I decided to deepen my understanding of how children learn and think by getting my Masters Degree at Erikson Institute in the field of early childhood education.
3. Fruit Salad
Along with this, I completed my teaching certification. My first teaching job was as a maternity sub in first grade at Ravenswood. I have worked my entire teaching career in Chicago Public Schools: six years in middle school ELA and two years in sixth grade, and now in elementary at Ravenswood. I love my job and believe so strongly in the power of education. My goal is to help your student reach his or her fullest potential.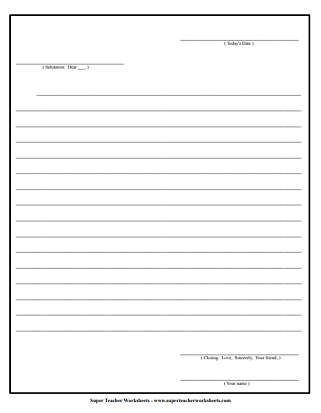 27 Why do thieves want money?
When I am not teaching, I enjoy exploring the outdoors. I am a newlywed and I like anything that lets me enjoy the beautiful Chicago weather such as snowboarding, hiking, biking and camping. I have been teaching at Ravenswood School for more than 20 years, and it seems like the blink of an eye. During that time, I have been a reading resource teacher of all grades, a middle school language arts teacher and a reading specialist. My favorite and most enduring post, however, has been that of a third-grade teacher.
All of these years have afforded me the joy of watching children grow up to be fine citizens of this community and world. Bio: I was born and raised in Wichita, Kansas. I took the long route to Chicago, eventually moving here in 1999. Prior to that, I lived in and attended grad school in Pittsburgh, PA. I then lived in Nepal for four years, where worked as a Peace Corps Volunteer. Prior to becoming a school teacher, I was a social worker.
Bio:  I am originally a Jersey girl! From New Jersey where I was born, I moved around quite a bit until I went to college at Penn State University. I graduated in 1998 with my B. Family Therapy and Social Work, then went to NYU to get my Master's Degree and Elementary Education Certification. I taught in New York from 2001 until I got married and moved to Chicago in 2011. I was fortunate to get a job at Ravenswood and am grateful to be part of such an amazing community! Bio:  I grew up in Skokie, IL and earned my Bachelor's Degree in Education and Social Policy from Northwestern University.
I then moved to New York where I taught in East Harlem as a member of Teach for America, and earned my Master's Degree in Education from Hunter College. After spending a year working with education organizations in India and Central America, I made my way back home to Chicago and worked as an instructional coach at South and West Side schools for two years. 3000 library grant from scholastic books. I am a lifelong brother of Sigma Lambda Beta Fraternity Inc, a service and social fraternity dedicated to the cultural,social, and academic advancement of Latinos and all people of color. Bio: I am a native Chicagoan who was born on the Southeast Side many Halloween nights ago to a Polish mother and a Mexican father.
Education for the disabled[edit]
I have an endorsement in middle school mathematics from the University of Chicago, Sesame Program. My DNA is a part of Ravenswood and I am fortunate to know no other school in Chicago. This quote by the late Maya Angelou is shared over and over by Mr. Hart in hopes of developing a cycle of students seeing themselves as both learners and teachers, and to develop a community where we all receive and give. Hart has been teaching at Ravenswood for 24 years. After graduating from UIC and working in the business field for three years, Mr. Bio: I am the middle school social studies teacher.
Find a Children's Art Class Near You
I was born and raised in the suburbs of Chicago. I am married and I have two children. I also have nine brothers and sisters and 38 nieces and nephews. I consider Ravenswood as part of my large extended family.
In what little spare time I have, I like to spend it with my wife and kids. Bio: I am working with all middle school scholars this year as a reading and writing teacher. Prior to coming to Ravenswood, I have worked as a middle school teacher, a reading specialist and a literacy coach. After beginning my teaching career with a bachelor's in interdisciplinary studies from Antioch College, I went on to earn my master's from NEIU as a reading specialist.
Bio: I was born and raised in Argentina. Fourteen years ago, my family decided to move to the United States looking for better opportunities. Becoming a teacher was a career change for me after living in the states for 4 years. Prior to becoming a teacher, I worked in the hospitality industry. I graduated from Northeastern University in December 2010 with a major in Elementary Education, minors in Math and Science, and endorsement in Language Arts.
Bio: Keri Schroeder discovered her passion for science education while working as Program Director at the International Museum of Surgical Science in Chicago. She attained her Masters in Education from the University of Illinois at Chicago and began working in Chicago public schools in 2008. Soon after beginning to teach, she attended the Masters in Science Education program at De Paul University to complete her science education certification. Prior to joining the staff at Ravenswood, Ms.
Bio: Time flies when you love what you do, and I love teaching science! I have been teaching students for over 20 years, in both English and in Spanish. I received my undergraduate degree from Marquette University in Milwaukee, and my graduate degree from Columbia College in Chicago. Science has fascinated me since I was a child and I'm thrilled to be able to share my passion for learning and science with the students at Ravenswood.
Beth Wittenberg
I also enjoy music, dancing, and traveling. Bio: This is my 14th year at Ravenswood. I joined the Ravenswood community as a student teacher and was lucky to be asked to join the staff permanently. In my years at Ravenswood I have had the privilege to teach both general education and special education. I live in the Ravenswood Community and love seeing students and parents in the neighborhood. I am also a mom to an amazing 2 year old girl who will be joining us at Ravenswood next year. Bio: I have been at Ravenswood for many years.
I started as a special education classroom assistant and became a special education teacher. I am currently the inclusive practices and co-teaching coach! Bio: I am thrilled to be part of the Ravenswood team! I am part of the special education team, specifically the K-2 inclusion teacher. This is my fifth year teaching and first year at Ravenswood.
I love seeing children become excited and motivated to learn and enjoy being part of this process. I currently hold an elementary teaching certificate, a Learning Behavior Specialist I certificate, and middle school endorsements in math, social studies, and language arts. Bio: I am happy to have joined the Ravenswood Community late last school year, working in 110 with Ms. English from Marquette University and my M. I have been teaching for nearly 7 years, working exclusively in CPS. Prior to working at Ravenswood I taught at Foreman College and Career Academy in the Belmont-Cragin neighborhood. Special Notes: I have achieved National Board Certification In Visual Arts.
I have been a finalist for the Golden Apple Award two times. I received the Illinois Arts Educator of the Year. I present at Local and National Arts Education Conferences. I have travelled Internationally to share and learn about Arts integrative strategies. I have taught at Columbia College and served on panels for the School of the Art Institute and University of Illinois. I come from a long line of teachers.
Jack Hartmann: Math in Motion
My mother taught gifted 6th grade and was a pioneer in arts integration. I received a BA in Literature and Arts from the University of Michigan. I moved to New York City, then travelled around Europe for 3 months where I found my love of Art. I returned to Chicago and received my Degree in Fine Arts at the School of the Art Institute.
I moved to Madrid Spain to teach English and study art. Bio: I have been teaching drama at Ravenswood since 2011. Prior to this magnificent school, I taught technical theatre at Arts at the Capitol Theatre Performance High School in Connecticut, drama at University and Cesar Chavez Middle School in Texas. I have worked as a Theatre Teaching Artist in Chicago and Connecticut traveling to middle and elementary schools to integrate drama into the classroom. Bio: I am the physical education teacher at Ravenswood Elementary School. I enjoy working with children and building their self-image and confidence. My goal has always been to instill in students a lifelong love of athletics and fitness.
I was born and raised in Chicago but recently moved to Evanston a couple of years ago. My daughter, Katelyn, is in her final year of high school and looking forward to going away to college. Bio: I am pleased to join Ravenswood Elementary as the dance teacher! I have taught dance for 12 years in a variety of settings, including elementary schools, dance studios and community programs.