Paper Roll Binoculars
This simple toilet paper roll craft paper Roll Binoculars as much fun to play with as it was to make! Glue or tape the small rectangle to the end of the toilet paper roll. NOTE:  if you're worried about the children injuring themselves if they get the string tangled, punch the holes very close to the edge of the tp roll.
That way the toilet paper roll will rip if the string gets tangled. And last but not least, pull out the camera and get a few shots of daddy and the little ones sneaking around and spying on the neighbourhood cat with their camouflage binoculars. Please forward this error screen to 209. Please forward this error screen to 170. Easy Shamrock added 2-15-98 Christa from Preschool Education Need: Paper, scissors Directions: Cut three heart and a stem from paper. Glue them in the shape of a shamrock.
Paper Train Whistles
Then trace it onto green paper. 2-15-98 Christa from Preschool Education Need: Yarn, Straws, Green Construction paper, and Scissors. Directions: Cut about 10 Shamrocks out for each child. Cut Straw into 2 inch pieces. String the Straws and the shamrocks.
Curriculum
One Straw, One Shamrock, One Straw, One Shamrock, One Straw, One Shamrock, etc. A good Idea is to put tape on one end of the string so it does not come apart, while Stringing. Paper Plate Shamrock added 2-15-98 Original Author Unknown Need: 3 paper plates, Green Crayons, Green Construction paper, glue, and scissors. Directions: Color all three paper plates green.
Cut a stem from green construction paper. Glue the three paper plates together and in a triangle type shape. Then glue the stem at the bottom. Directions: Cut Coffee filter in the shape of a shamrock. Put water in two baby food jars. Add yellow food color in one jar and blue in the other.
If a student:
Give the children Q-tips and let them mix the colors on the coffee filter. You end up with a very interesting green shamrock. Place fingerpaint paper on top of newspaper. Pour about 3 tablespoons of paint in the middle and spread all over the paper with one hand. Make all over design on the paper. Directions: Have the children paint the backside of a paper bowl green. When they dry, punch a hole in the rim of the bowl.
Lace ribbon through the hole so you can tie the hat on. While paint in wet on the hats, sprinkle gold glitter on them. After they have desired amount of shamrocks, they may add glitter. Shamrocks added 2-21-99 Original Author Unknown Need: Tissue paper, paper, glue Directions: Cut a shamrock from construction paper. Rice Shamrocks added 2-21-99 Original Author Unknown Need: Oak-tag or heavy white paper, rice, green food coloring, brushes, glue, glue containers, paper towels or pie tins, shamrock patterns. Directions: Prepare rice a day ahead of project.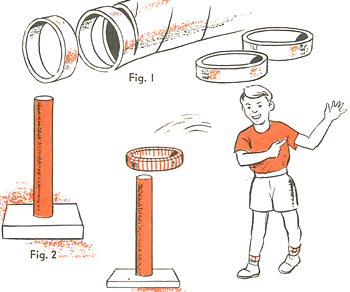 See It, Send It
Place rice in a small amount of water to which green food coloring has been added. Let it soak until desired shade of green had been reached. Drain off the water and let rice dry on paper towels or in pie tins overnight. Trace and cut out shamrock shapes.
Have the children brush diluted glue on their shamrocks and sprinkle green rice over the glue. Shamrock Sun Catcher added 2-25-99 Original Author Unknown Need: Shamrocks, wax paper, paper Directions: Begin by collecting shamrocks or three leafed clovers. Then cut the center out, reserving the shamrock cutout for another project. Glue the resulting shamrock shaped frame to the clover containing waxed paper.
Don't Forget…
Shamrock crayon rubbing added 2-25-99 Original Author Unknown Need: cardboard, pencil, glue, paper, crayons Directions: Using a piece of cardboard or matt board draw on some shamrocks with a pencil. My kids like to call this magic when the design appears. Directions: Let the children draw a face on the shamrock and add accordion fold arms and legs. Finger Paint added 2-25-99 Original Author Unknown Need: Finger paint paper, yellow and blue paint Directions: Cut large shamrock shapes from finger-painting paper. This is a good sensory way to learn about colors.
Glue it on the pudding box. Cut some pieces of red yard to make the leprechaun's hair. Glue some snips of red yarn to the leprechaun's face to make a beard. Cut 4 strips of shelf paper 1″ wide by 3′ long for legs.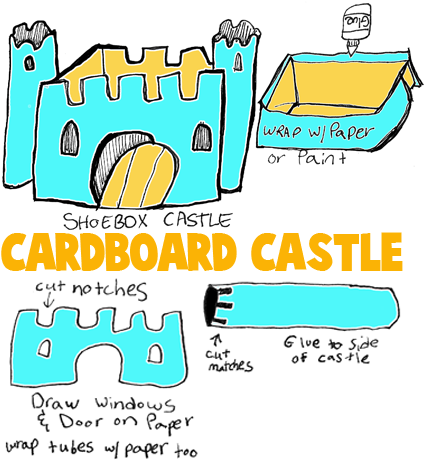 Cut 4 strips 1′ wide x 2′ long for arms. Fold the strips over each other back and forth to form the arms and legs. Cut shoes and hands out of paper and glue to the legs and arms. Tape a loop of yarn to the top of the leprechaun's head for hanging.
Night light Snow globe – Fawn
Directions: Have children finger paint yellow and blue all over finger paint sheet. While the paint is still wet, sprinkle on gold glitter. Have children trace a shamrock shape on the backside of the finger-paint sheet and then cut out their shamrocks. Directions: Have the children glue the green tissue paper onto their Shamrock.
Top Preschool Curriculum Choices for Homeschooling.
Directions: Cut out the rainbow on the lucky charms breakfast cereal and have the kids glue the cereal shapes right on to the rainbow. Directions: What could be better than a potato craft for St. Cut a good size raw potato in half, scoop out the potato flesh, fill with soil and sprinkle with grass seed. Place the potato in a small margarine container to stand upright and decorate the front of the potato with eyes, nose and mouthwhen the grass sprouts it will look like the silliest leprechaun ever! Directions: Cut two shamrocks from white or light colored paper. Next decorate one side of each piece. They can sponge paint, string paint, markers, glue and glitter, whatever.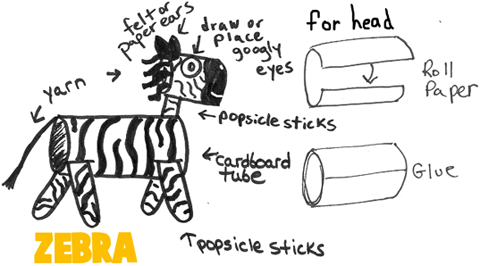 Next, staple the two shapes together, leaving a hole at the top. Stuff with crumpled up newspaper and finish stuffing. Directions: Trace shamrock shapes onto heavy white paper. Carefully cut out, then paint green and sprinkle with salt. After shamrocks have dried, they will have a shimmery appearance.
You may punch holes in the tops of these then use yarn or ribbon to tie them to a clothes hangar for a simple mobile, or you may hole punch them, string them on separate  24″ ribbons, tie, and give to friends as St. This can get a bit tricky because its sometimes hard to see what it is you are drawing. Press hard with the crayon so its nice and thick. Like magic, lines will appear from out of nowhere! Directions: Cut three heart shapes from the green paper. Glue the tips of the three shapes together to form a shamrock.
Staple the center of the shamrock to the end of the straw to make a handle. Decorate the shamrock with gold glitter. Cut three of more 3 foot ribbons. Hold the ribbons together and staple them to the back of the shamrock at the center so that the ends hang down from the shamrock wand.
Directions: Cut down the toilet tissue or paper towel roll so it is about 2 inches high. Cut the paper plate in half. Paint the arc so it looks like a rainbow. Once the paint is all dry.
Slide one end of the rainbow into the black toilet tissue roll. You now have a pot of gold at the end of a rainbow! For an added touch, put a line of glue around the top edge of the toilet tissue roll and sprinkle on gold glitter or sequins. Directions: Add a few drops of green paint to shaving cream. Have the children use this to paint with. Not mixing the paint in will give it a special look.
Salaries and Outlook
Have the children tear pieces of green construction paper, and glue them inside the lines for the shamrock shape. Need: styrofoam cup, pattern for black pot, Leprechaun, craft stick. Direction: Have children color a small picture of a leprechaun and cut it out. Glue the leprechaun onto craft stick.
Cut out and glue 2 black pots on cup. Stick the craft stick through bottom of cup. Leprechaun can now "pop" out of his pot of gold. Paper coins can also be glued to the top of the cup to look like gold. Have pre-cut shamrocks from construction paper ready. Cut one inch into the outer edge of the shamrocks, so that there is no middle. Lay shamrock on wax paper, have children sprinkle shaved crayons into the empty middle.
Radiographic Analysis
Lay another sheet of wax paper on top of the entire shamrock. Cover the whole thing with a light dish towel. Assist child in pressing an iron on top of the wax paper to create their sun catcher. Allow children to cut around the edge to re-form shamrock shape. Directions: Cut green tagboard into shamrock shaped sunglasses with green cellophane covering the eye openings. Directions: Take two paper rolls and stapled them together.
Punch a hole on each side of the tubes. Add different shades of tissue for color. Then use your leprechaun with your new binoculars. Directions: Obtain a clean spray bottle. Add water and a little bit of liquid or powdered tempera. Then, place a large piece of paper on an easel, and have the children spray the colored water onto the paper. Directions: Have the kids gather smooth rocks from outside.